St Leonards Parish Church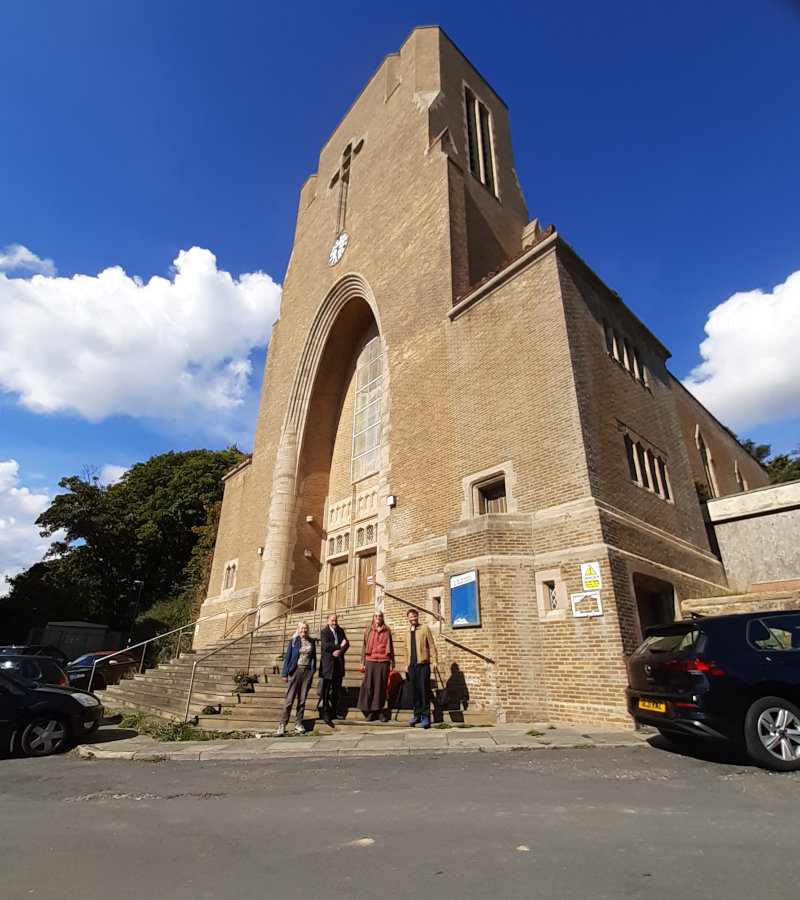 St. Leonards Parish Church is a listed building in St Leonards on Sea that was designed (by Adrian Gilbert-Scott) and built to replace the former parish church that was destroyed by a direct hit during world war two.
HOWCH have been active in recent discussions on the future of this building. It is currently closed because the land around it is subsiding rapidly due to inadequate stabilisation of the surrounding cliffs.
HOWCH have been awarded a small grant by The Architectural Heritage Fund to perform site assessments, and form a liaison with the local charity the Seaview Project. We advocate a housing scheme for women aged 50+ including not just conversion of the church but use of communal gardens in the wider site.